Landmarks
Computer Labs
• 15 computer labs for computer applications with 519 PCs used by students of computer science and English departments.
•  2 maintenance and network labs with 80 PCs.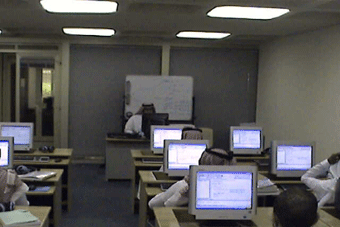 Medical Equipment Labs
The lab has a number of sophisticated diagnostic equipment that helps students grasp the theory behind the mechanism of medical equipment.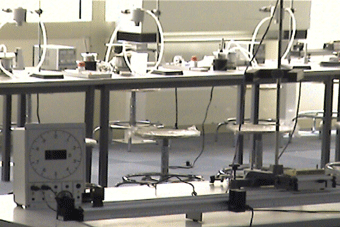 Medical Measurements Lab
The lab has a number of illustrations for bio measurements (blood pressure, reaction time, electrocardiograph, skin resistance and pulmonary functions, spectrophotometer, pH meter, flame photometer, blood hemoglobin). This lab covers courses of electrical measurements and medical laboratories.
Safety lab
It is an integrated lab for the skills and safety basics in medical equipment, chemical safety, and the illustration of means of protection against hazards.
Electronics Lab
It is an integrated lab with computer-aided illustrations to introduce basics of electric circuits for the alternating and direct current as well as basics of electronics.
Medical Equipment Trouble Shooting Lab
This lab helps students to acquire the skill of maintaining and trouble shooting medical equipment.
Mechanical Medical Equipment Lab
This lab provides students with basic concepts related to the mechanical medical equipment and develop their skills in managing them.
Electric Circuits Lab
The main goal of this lab is to provide students with the basic concepts of the functions of electric circuits' components and the main principles of the current and the electric voltage as well as the analysis of electric circuits. In this lab, students develop their skills in using ammeter, voltmeter, function generator, oscillator, and power supply units.
Mechanical and Electric Workshop
The workshop has lathes, electric saw, welding machines, and etching equipment. It also has an advanced system to make electric circuits. In this workshop, students develop the practical skills required for operating and modeling simple electric circuits as well as being acquainted with ways of forming various minerals.
Physics Laboratory:
1- Lab # 1 affords 40 level II students
2- Lab #2 affords 30 level III students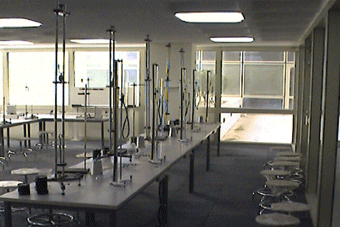 Chemistry Laboratory:
It is an integrated lab that affords 40 students.
The College's Library
The library has about 10000 Arabic titles and 2500 English titles classified according to Dewy decimal classification system arranged on 13 columns of shelves. There are other audio-visual materials as well as CDs. Government publications are also available. Four daily newspapers and a number of magazines are available. The library has an auditorium for research and Internet equipped with 15 PCs. It also has 15 reading tables that can afford 60 persons at a time. Full automation of the library is underway through Unicorn System. The library is also equipped with an anti-theft control system.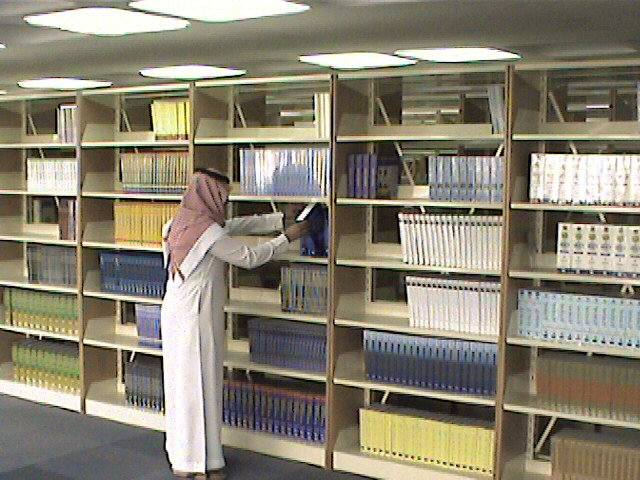 Gymnasium
The college has a big gymnasium fully furnished with sporting equipment